About the Project
Summary
Biala Wind Farm is located approximately 8km east of Biala and 14.5km south west of Crookwell in the Southern Tablelands of NSW. It is owned by BJCE Australia, which also owns the nearby Gullen Range Wind Farm and Gullen Solar Farm.
The wind farm has an installed capacity of approximately 110MW, producing enough electricity for around 46,000 typical homes on an average day of wind.
The project consists of:
Wind turbines – BJCE Australia installed 31 Goldwind 3.5MW wind turbines, with a height from the base of the tower to the tip of the rotor blades of 180m. The turbine towers are connected to concrete foundations buried in the ground. There is a small set of electrical switchgear located next to each wind turbine.
Access tracks – the locations of the turbines are linked by gravel tracks. Each turbine location includes a gravel area used to set up cranes during construction and for maintaining the turbines when operational.
Electrical cables – turbines are linked by an underground 33kV electrical cabling and fibre optic communications cabling.
Meteorological monitoring masts – these enable monitoring of wind speed and direction.
Ancillary facilities – a maintenance and storage shed will be used throughout the wind farm's operational life, along with a site office and car parking facilities.
Substation/switchyard – Biala Wind Farm is connected to the existing Gullen Range Wind and Solar Farm substation/switchyard via an underground Transmission Line. Use of the existing Gullen Range Wind and Solar Farm infrastructure avoids the impact of constructing a new substation. A minor extension to the existing substation was  required to accommodate the additional energy from the Biala Wind Farm.
Transmission Line – in order to transmit energy from Biala Wind Farm to the national electricity grid, a 12km underground 33kV transmission line between Biala Wind Farm and our existing Gullen Range Wind and Solar Farm substation/switchyard was built. To minimise environmental impacts and the ability to farm the land, the transmission line was installed underground. You can find out more about the transmission line here.
You can view the location of the proposed wind farm here.
Development
BJCE Australia acquired the Biala Wind Farm from Newtricity Developments Pty Ltd (Newtricity) in October 2017.
Newtricity submitted an application for development approval for the Wind Farm in 2015. Development Approval (Consent) was obtained from the NSW Planning Assessment Commission on 12th April 2017 and can be viewed here. The Development Consent was granted under the provisions of section 89E of the Environmental Planning and Assessment Act (1970).
For details of other documents considered by the Department of Planning and Environment (DPE) when the wind farm was approved, please visit the DPE website by clicking here.
The Development Approval for the wind farm does not include the infrastructure required to connect to the electricity network. A development application was submitted to Upper Lachlan Shire Council in November 2017 for an underground 33kV electricity connection to the existing Gullen Range Wind and Solar Farm substation. An extension to the existing Gullen Range Wind and Solar Farm substation was part of this application. The development application was approved by the Southern Regional Planning Panel (JRPP) on 17th January 2019 subject to conditions. The approval and conditions were subsequently issued by the Upper Lachlan Shire Council and can be downloaded here.
Construction
BJCE Australia started building Biala Wind Farm in August 2019. Construction of the wind farm will take approximately 18 to 24 months to complete.
To keep you informed about the construction progress, we are providing regular updates on three main construction areas in the timeline below and in our  newsletters, which you can read here. The construction areas are as follows:
Area One: Biala Wind Farm Site, which is located on the western side of Grabben Gullen Road, with two entrances to site approximately 6 km and 8.5 km south of Grabben Gullen.
Area Two: Extension to the Gullen Range Wind Farm substation, which is located in Bannister. The extension to the existing substation was required to accommodate the additional energy transmitted from the Biala Wind Farm.
Area Three: Electrical Transmission Line between Biala Wind Farm and Gullen Range Wind Farm. Biala Wind Farm connects to the electricity grid via underground electricity cables from the Gullen Range Wind Farm substation at Bannister. The transmission line is approximately 12 km long and made up of four electrical cables.
To view a map of the construction areas, please click here.
Indicative Project Timeline
| Project Stage | Estimated Completion |
| --- | --- |
| Roadworks to Range Road | Complete |
| Onsite civil and electrical work | Complete |
| Delivery of wind turbine components | Complete |
| Substation extension | Complete |
| Installation of  underground electrical transmission line | Complete |
| Biala O&M building | Complete |
| Erection of wind turbines | Complete |
| Commissioning of wind turbines | Complete |
| Completion of electricity grid testing and commencement of formal Operation | Complete |
For more detailed construction updates, please check out our newsletters here.
Transportation Routes
The Development Approval defines the transportation routes to be used during the construction phase. Oversize loads will be transported to site via Goulburn and Crookwell, while other heavy goods will travel from the Hume Highway via Gunning. You can download a map of the routes here. Please note that the 'pavement upgrade' options labelled on the map will be completed. We have developed a detailed traffic management plan, which is available here . It has been agreed with Roads and Maritime Services (RMS) and Upper Lachlan Shire Council.
Turbine Component Delivery
Turbine component delivery commenced on Thursday 19th March and finished on Friday 31st of July 2020. Approx 350. components were delivered on specialist trucks from Port Kembla to the wind farm. A fact sheet can be downloaded here.
Aviation Lighting
The Department of Defence required eighteen turbines to have a steady red light on top of the nacelle, to be illuminated from dusk to 11pm Eastern Standard Time, or midnight Daylight Saving Time. This is so the turbines can be seen by Navy Helicopters flying from HMAS Albatross in Nowra. Following consultation with the relevant authorities, the lights were switched off in in June 2021.
Text Message Service
If you live nearby and are interested in receiving construction or project updates by text message to your phone, please contact us here.
Subcontractor and Accommodation Provider Opportunities
If you are a sub-contractor interested in taking part in the project or you are a local with accommodation you would like to offer to wind farm staff, you can register your details here and we'll pass on your details to our contractors.
Battleship Direct Hit. User interface When the mobile casino games arrived, the images both in the mobile deposit casino games and the no deposit casinos were not up to the scratch. Blood Lore Wolf Elvis Lives. Conclusion We have reached a new age where the true future of iGambling lies on the palm of our hands. I find their approach to business highly https://www.playamo.com/en-AU commendable; I would recommend them to anyone who wants to build a healthy long-term relationship with an established, trustworthy iGaming provider. New Games 16 Most Popular.
No matter your budget, skill or experience level, you are sure to find a table game betting range to suit your pocket and your needs. Caishen's Gold https://newcasinos-au.com. All of the casinos we list on our site https://www.casino.com/au/ have been fully optimised for mobile players. Drawbacks To Gaming On-the-Go. Twin Happiness. Only a quarter of older Americans aged 65 and over visited a casino during The above chart shows that casino visitors have similar household incomes compared to national survey respondents.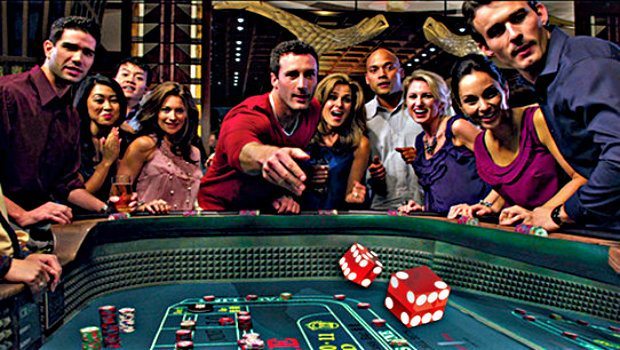 Live Winners. Deposit 1: Up to 20 FS. Level 51 Unlock. Play free Golden Chip Roulette. Do you like using your portable device wherever you go? Then you may take into consideration joining Deluxino.
Regal Poker. CONS: Battery and data consumption — you won't always be able to connect to a Wifi network so, if you want to start gaming, you will have to use your mobile data. Besides a selection of Bitcoin games it offers secure cryptocurrency payment processing, full control over funds and effective protection from fraud. Login Register. In the case of televised games, players can often use their mobile phone or television remote controls to place bets instead of doing so via a computer connected to the internet. The best real money online casinos have so many games that you need some way to find your favorites — or at least to explore the list of your preferred game type.
Android phones allow slot players to play their favourite games as both download and instant play versions. Play casino games and make the most out of the opportunity. You can get five King symbols on the ninth payline on the King Cashalot progressive slot machine. Play free Premium European Roulette.
The availability of Desktop Casino means that games can be accessed using all kinds of browsers or when installing additional software on your PC. Internet connection — Older devices may have weaker internet connections which makes playing at a mobile casino difficult. Immerse yourself in our fun games for an ultimate online casino experience like no other. When you look into the details, there are some significant differences.
Mobile casinos eliminate many of the limitations found on online casinos including where you can play the games. Dr Fortuno. Examples include Chumba Casino and Luckyland Slots. The formula really works!
In the life of 39 -year-old Canadian pro this formula really works as clockwork, especially recollecting about his goals for Enhanced capabilities of information technology and personal gadgets are continually fuelling innovations in the e-commerce sector.